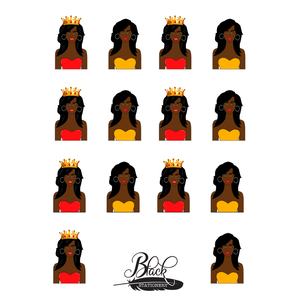 Of course you deserve a crown & other days, you naturally wear your invisible crown! Haha!
How adorable are the "Always Believe in Yourself" stickers!?
7 African-American Girls w/a crown & 7 without a crown Stickers & 1 Bonus Black Stationery seal on each sheet to liven up your journal, planner or whatever you have in mind; FUN!