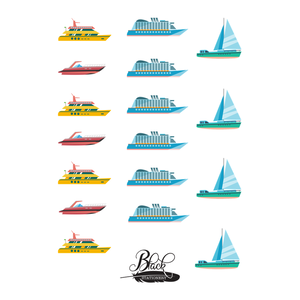 Being out on the ocean feels amazing....ahhhh! Breathe in the fresh air!
Why not be on the ocean in style with these adorable boat stickers!
4 Yachts, 3 Speedboats, 6 Cruise Ship & 4 Sailboat Stickers & 1 Bonus Black Stationery seal on each sheet to liven up your journal, planner or whatever you have in mind; FUN!