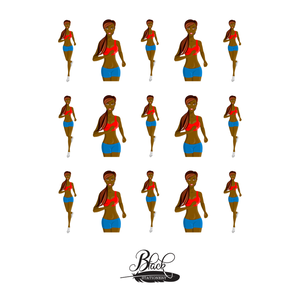 Keep it moving towards your dreams & a healthier lifestyle!
Whether you run or walk, these stickers are a fun reminder to keep moving forward!
15 African-American Girl Run/Walk Stickers & 1 Bonus Black Stationery seal on each sheet to liven up your journal, planner or whatever you have in mind; FUN!